Snowmass, CO., Rodeo
THE SNOWMASS RODEO, COLORADO
Took these on the last evening visiting in the Rocky Mountains, using my full frame pocket travel camera with fixed 35mm lens. My digital approach to photography is significantly different than what I applied using film,though firm basics and skilled application of your visual literacy are still essential to successful results.
It all began with a barbecue that I enjoyed while listening to a tune from Twerp Anderson.
The challengers looking fashionable were hamming it up, fighting for the limelight, with two on the left giving me big smiles.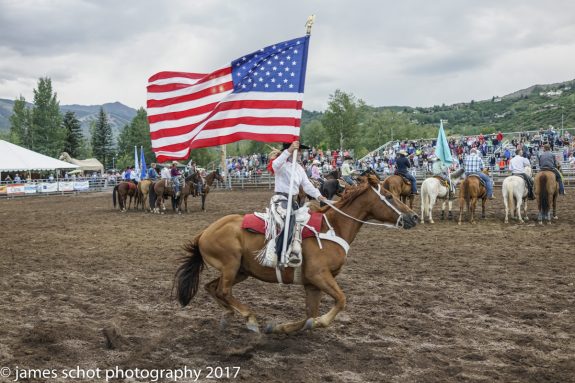 The Rodeo begins like all sports events by showing our colors – red, white and blue.
Then the action starts out at the gate…
The ladies get in on the fun to…
This little wrangler told me she'll be doing that someday.
This young cowboy throws his lasso towards the head, while the other rider will follow up to tie up the hind legs.
It's a family affair and kids love it!
Some fun for the kids is the high speed chase to get that yellow ribbon off the calves tails.
On the other hand stubborn donkeys needs to be pushed and pulled across the finish line.
This fellow ended up on a hard ride. I noticed he was a bit slow, and somewhat lame when getting up, but in the end OK.
This Cowgirls barrel race has them speeding up 35 miles per hour.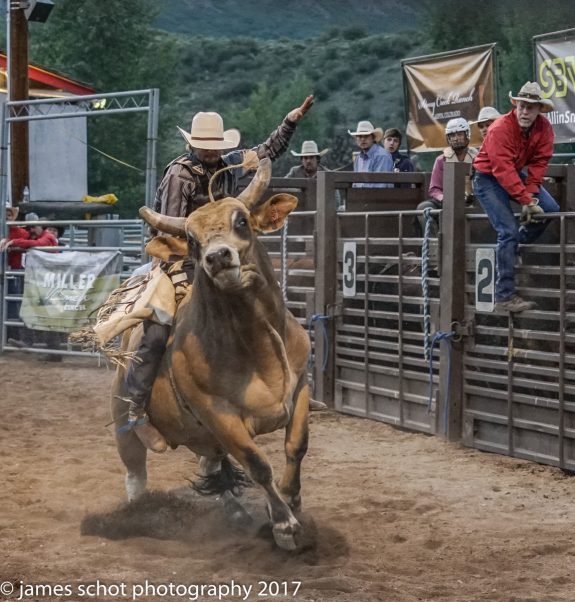 Bull riding is considered the most dangerous event in this rodeo.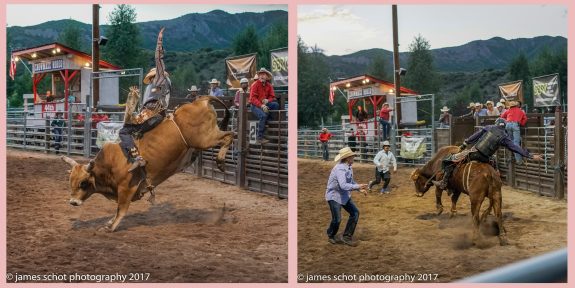 And with this it came to the grand finale… If you want to see a few more from this event go to…http://jamesschotgallerystudio.com/stock-categories/stock-art-snowmass-co-rodeo/
MY WEBSITE IS BEING REVAMPED, WHICH IS TO BE COMPLETED IN SEPTEMBER, 2017