TWIN TOWERS 9-11 re-visited – 2016
The TWIN TOWERS: Re-visiting 15 years after September 11, 2001

Flying peacefully towards the towers in the distance.
This is the original brochure cover with my son's name at the upper right.
These slides were taken as we circle around to come into LaGuardia Airport.
Driving down the FDR approaching the towers from the east side.
In the brochure is information about the Twin Towers and surrounding area.
Visitors are looking out over The Big Apple from the South Tower Observation Deck.
This is an exciting and in a way frightening view down to the bottom. In the highlighted area at the bottom of the lower photo you can see minuscule dots of objects, possibly people.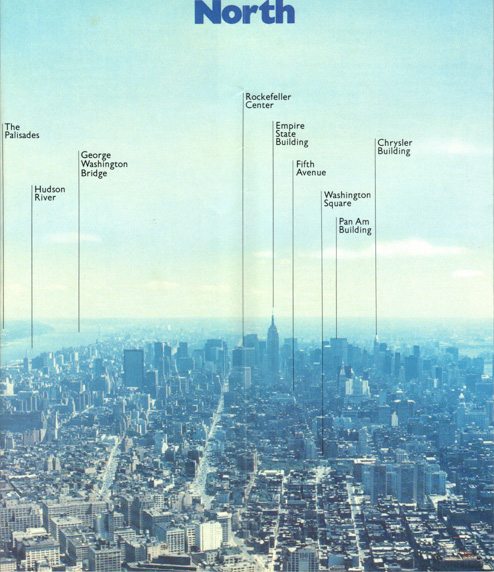 The brochure shows sights from the south, east, west and this the north view.
This is the north view looking past the north tower.
The Freedom Tower
Stay free, be Independent.